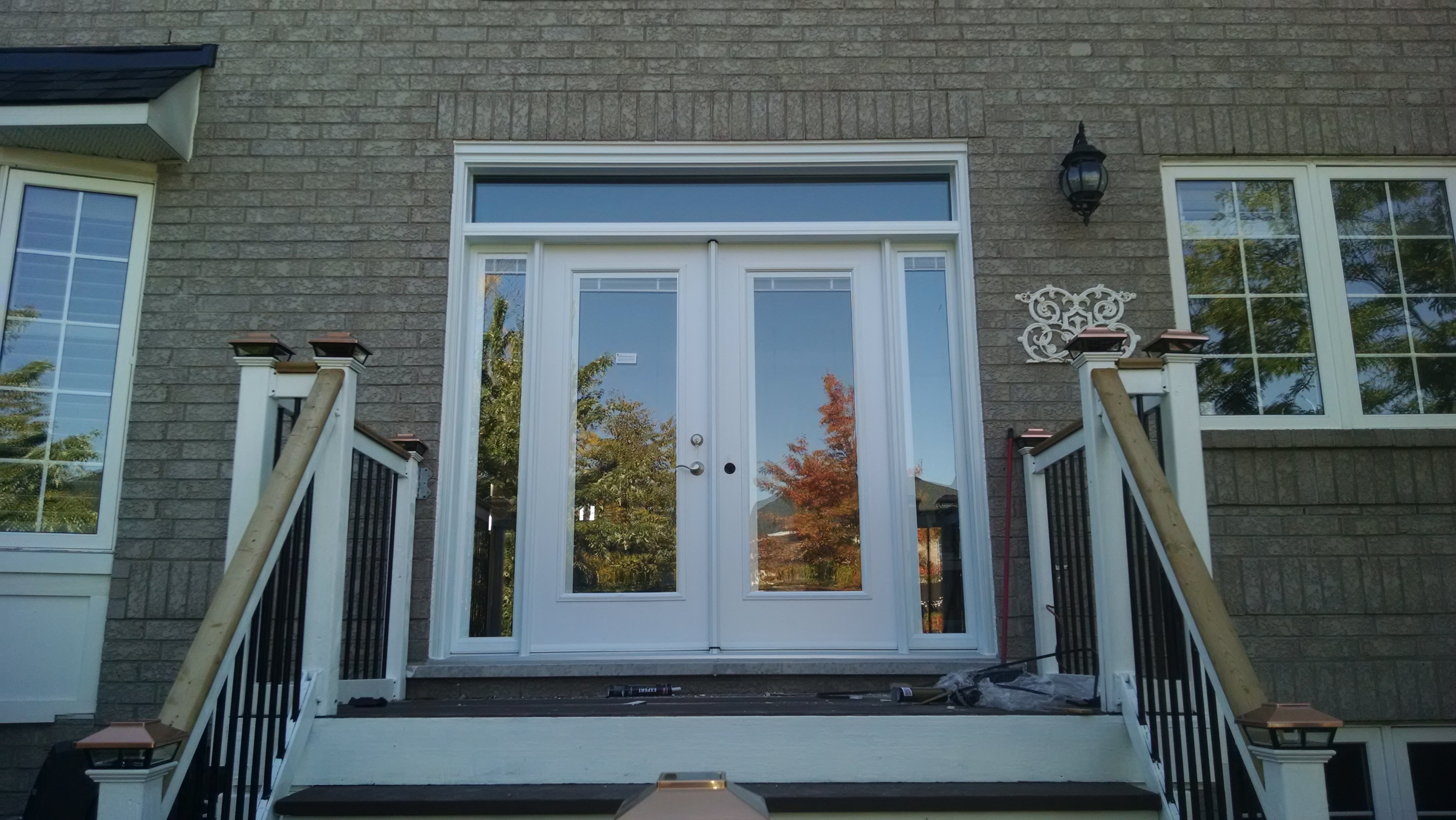 While these two styles of doors are similar – two doors side by side, they serve different purposes.
Typically a grand entrance is called a Double Door – these doors can be made of Steel, Fibreglass or Wood.  They can be solid embossed doors or can have a variety of decorative door lite glass in them.  They are opened using an operating post that allows for larger household items to pass through
Garden Doors are often used for entrances onto a deck, or garden area of the home and are accompanied by a sliding screen.  Typically they have a full clear glass or door lites with grills or mini blinds.