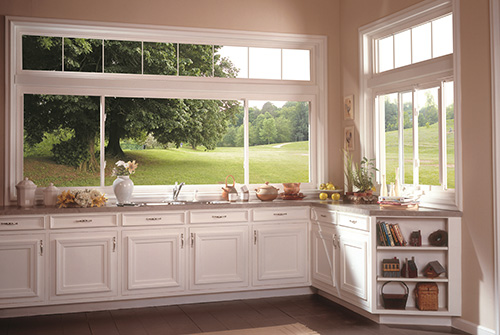 These windows have sashes that slide horizontally and work on the same principle as the Single and Double Hung windows where you have the choice of either one or both sashes operating. Sliders are ideal for openings that are greater in width than height.
The sashes also tilt in for safe and easy cleaning of the exterior from the inside.
THREE LITE SLIDERS
For spaces that are wider than your average Double Slider opening, use a Three Lite Slider. These windows offer airflow from each end while providing an open "picture" window in the center.