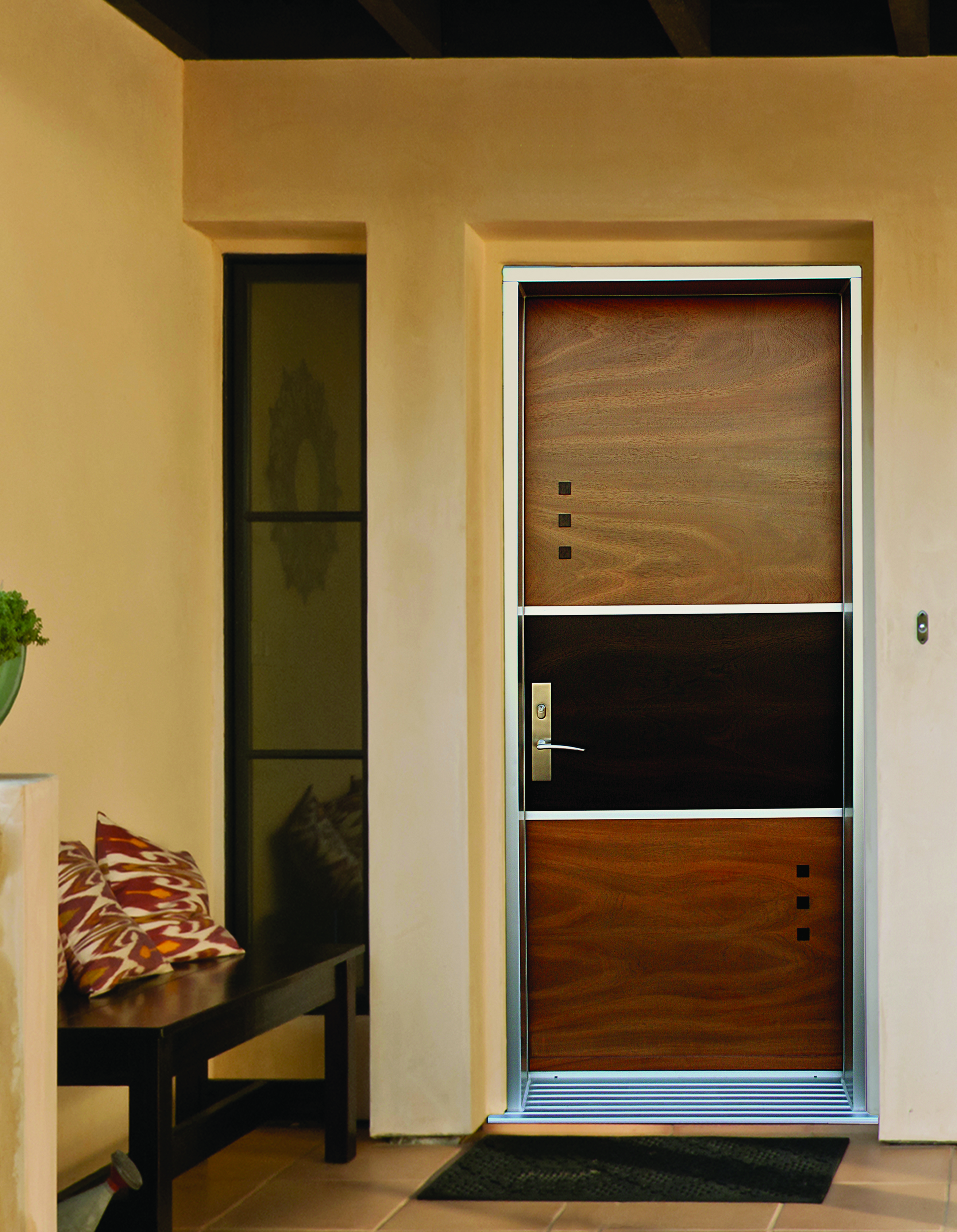 WOOD HYBRID
Uniquely available to The Door Dudes, this hybrid door can create two different looks for your home.  The door is constructed with a 22 gauge steel foundation, the exterior can have a Wood laminate overlay in a multitude of grains, such as Cherry, Mahogany, Birch or Oak, while the interior remains Steel.  You can even have the door built with Wood on both sides.  These doors can be complemented with beautiful Noblesse Panels.
WOOD DOORS
Real Wood Doors have their own natural beauty. They are available in many species similar to our Wood Hybrid line. There are multiple glass designs and door styles to choose from.
With either of these door styles, it is only your imagination that limits you!!